Your number one inexpensive webshop for professional cases and boxes
Who says safe transport of equipment, material and tools, says Casesandboxes.co.uk. Because if you are looking for professional cases and boxes at an unbeatable price-quality ratio, then you have certainly come to the right (web)address at casesandboxes.co.uk.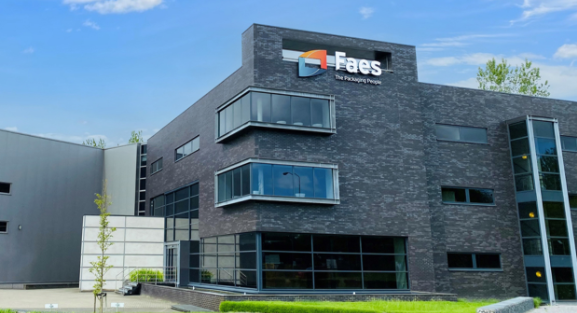 The story behind Casesandboxes.co.uk?
Casesandboxes.co.uk is a subsidiary of Faes. They have been a household name for decades in the field of custom-made flight cases, transport cases and presentation cases and have all disciplines in-house; engineering, production, logistics, service and advice. The wide and high-quality assortment of KoffersenKisten.nl has been created on the basis of this knowledge and expertise. In our collection of cases and boxes you will therefore only find the finest brands of the highest quality.
If you have any questions or comments, please contact our 'real employees'.
That may sound logical, but in a world full of webshops, it is certainly no longer obvious that you can just pick up the phone when you have a question, comment or complaint. Some online shops offer only the possibility to contact you via contact forms, e-mails, social media or even chatbots. Behind Casesandboxes.co.uk there is an enthusiastic, experienced and knowledgeable team that is always ready to help you during office hours. So please feel free to contact our customer service.
You want customisation, but also an advantageous choice
By connecting Casesandboxes.co.uk to other products and services, we are able to deliver custom-made products, but at a very favourable price. Especially for professionals who are looking for a case or crate that is specifically designed for a certain type of tool, product or equipment, there is CaseCreator. This is a tool with which you can easily design and order your own custom-made case interior. This way, you can order an inexpensive case or crate in a standard size, but still decorate it exactly the way you want. Read more about our standardised customised solutions, including CaseCreator.
A selection from the assortment of Casesandboxes.co.uk
Camera cases, Drone cases, Toolcases, Handluggage cases, Laptopcases, Storage cases, Presentation cases, Rack cases, Tripod cases, Transportation cases, Drawbar bins; You will find them all in our range, from brands such as:
Lightweight, dust and waterproof, made of aluminium or plastic and expandable with various accessories.
We stand for our quality
Because of our experience and the high-quality brands we carry, we fully support the quality that we offer at KoffersenKisten.nl. If unexpectedly something is not to your liking, then our customer service will assist you in a friendly and understanding manner. In case of faults or defects we will repair or replace your product, or we will deliver parts such as locks, handles and wheels free of charge. Of course, our cases, cases and accessories come with a manufacturer's warranty, but when this has expired, you still have a statutory guarantee. At KoffersenKisten.nl we do not make it difficult for you, you should receive a qualitative product and that is what we strive for every day.